PROJECT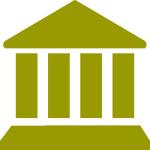 Curricular Areas: History, ICT, Art, Geography
Learning Opportunities & Skills: Research, artistic techniques and mediums, group work, interpreting artwork, producing and editing videos and pictures, creating and using QR codes, creating comics.
About this Line: Around the World in 6 Museums is an integrated visual arts project where students are invited to go on one or more virtual visits to some of the most famous museums in the world. They will be given the opportunity to explore, enjoy, rethink and recreate famous works of art according to their own interpretations, skills and expanding competences. The main goal of the whole project is for students to learn more about the relevance of contextualised 3D art and to develop their sense of self through artistic 3D creations. As they explore the principal museums of the world, students are invited to recreate art by masters in their artistic field whilst making visible (and remarking on) the close relationship between the visual arts, the role of museums and the history of art. Students will also touch upon what art (and their findings) tell us about the history of humanity.
ACTIVITIES
Station 1: My Museum
Students use Google Drive and Google Maps to create an interactive on line art gallery.
Station 2: Art Interpreter
Students create a personal Flickr gallery to exhibit their own artistic creations.
Station 3: Inside a Painting
Students create video presentations to present their interpretations of famous works of art. They use YouTube to publish their work.
Station 4: Statuary Street
Students use Pixton or Chogger to present the findings of an investigation into local sculptures as a digital comic book.
Station 5: Art Expo
Using QR codes, students present an interactive exposition on the museums of the world.
Station 6: Museum Revisited
Using everything they've learnt, students create their own on line interactive artist's biography using Google Drive and QR codes.
—-> Creative and Performing Arts Handbook
This post is also available in: Dutch