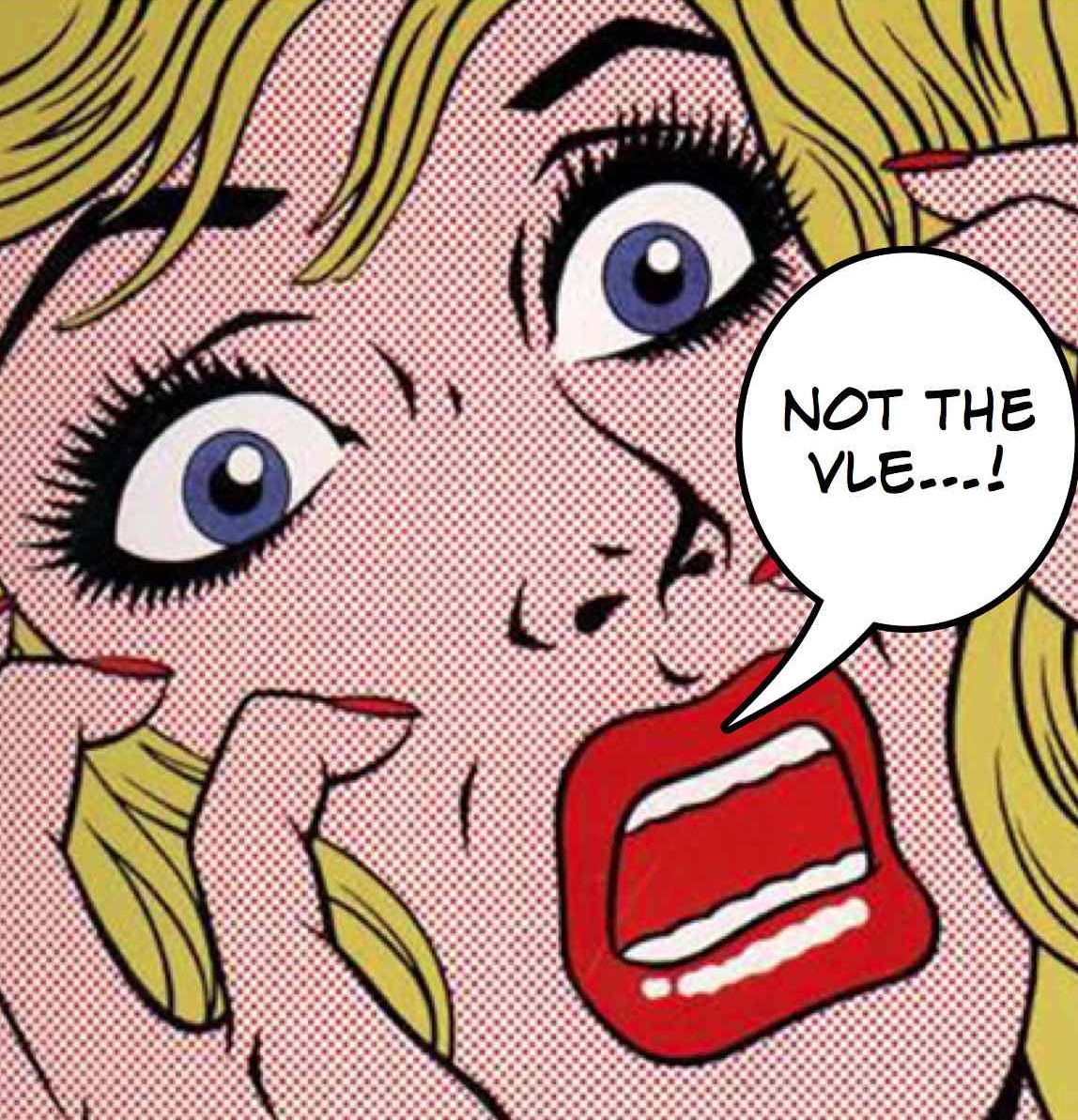 Regular visitors to the Taccle2 website will know my personal opinions about VLE or LCMS or whatever the catch all generic name currently is for those behemoths they call "learning platforms" (such as Blackboard, Moodle and so on).  I have ranted on several occasions about their shortcomings – in particular they way in which they spectacularly fail to engage students in learning whilst keeping the bureaucrats happy – because at least the 'learning' is filed away tidily and accessible in a logical way. That very few children or class teachers ever want to access it seems to have escaped the attention of a lot of IT departments.  In fact, "moodle lessons" when children have to dutifully upload their work have become depressingly familiar. But there you go – the inspectors love it!
For a while, PLE (Personal Learning Environments) seemed to offer an alternative. However my passing flirtation with the PLE community  never turned into a full-blown love affair chiefly because all the rhetoric and theory never seemed to answer the question 'What does this look like in the average primary classroom?' So I continued to moan but, in truth, never really got it together to come up with any solutions. So I was much heartened this morning when I read Ian Addison's blog post 'A VLE Alternative' because he has actually provided some answers and has suggested a process for some collaborative work. Ian is definitely one of those people who, while I am muttering darkly, actually does things. His blog is always good, intensely practical and 100% written from the perspective of a primary teacher – I would strongly recommend signing up to it.  However, with Ian's permission, I am reproducing today's in full because it's pressing all the right buttons for me (not least because I am loving my new Chromebook!)
He says:
"**This isn't all finished yet, but I've been asked to post my progress so far – it also gives chance for feedback!**
This post was started because many schools in Hampshire are looking for ways in which they can remove their VLE and use an alternative. So I thought I would put together a post based on the common tools within a VLE, particularly the one used in Hampshire, and then give some ideas of alternatives. Many of these alternatives will be Google Apps-based or blog-based, but there are also others too.
The main thing to remember is that choosing a variety of tools is going to take more work than buying a VLE with all of the tools built-in. However, the obvious benefit to using other tools will be cost. Many of the tools used will be free but there is the obvious cost of time in setting up some of these tools and configuring them to meet your needs. Over the coming weeks, these pages will get updated to include how-to guides and videos.
The plan is that this post will develop into something I can share with schools if they decide to drop their VLE and are looking for alternatives.
For help with blogging or Google Apps, feel free to contact me for further advice. To setup Google Apps yourself, use the guide here or just get an overview here.
Some common tasks and VLE tools:
Uploading photos for children to access and use within their work
Storage of work and documents – for ongoing storage, providing files for lessons and setting/receiving homework
If you have any tools that could be added to these pages, please let me know so that I can add them on."
So watch this space and please contact Ian with your ideas!