I remember Nic Daniels having a thermometer type thing hanging on the wall in his classroom (the sort you see on churches telling people how much money has been raised for the roof restoration fund).  He allocated so much 'noise' for each day and each time his class were making too much (inappropriate) noise, he removed some of their allowance.  Once they had run out of noise, that was it for the rest of the day – they had to be quiet.  Goodness knows how he got away with it for so long – but his kids all believed him and there was a lot of peer pressure if one or two in the class were being disruptive and reducing the noise thermometer.
Anyway, I found a sort of e-equivalent, which I absolutely loved – a very silly bit of software that had a whole load of kids quiet in minutes.  It's called Bouncy Balls and responds to noise levels in your classroom.  When it is noisy the balls bounce around like this: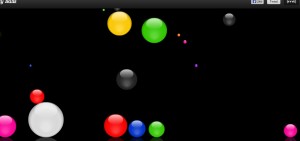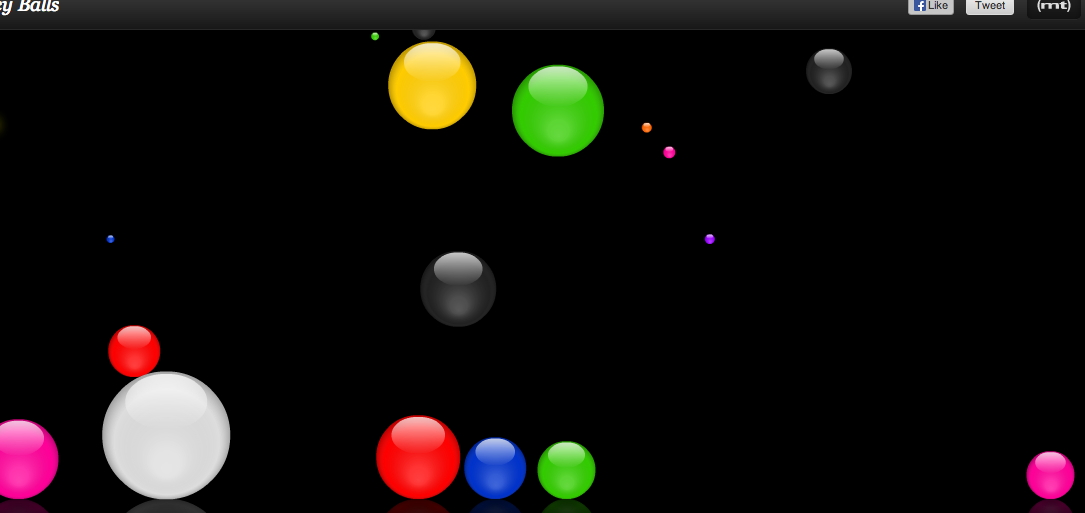 …and when it is quiet they settle at the bottom like this!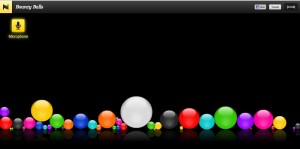 When you click on the Bouncy Balls link, follow the 'get bouncing' arrow then click on the microphone in the top left hand corner. It will ask you to 'allow' your microphone to be activated. Click 'allow' then start making a noise!
You can keep this permanently linked to your desktop so that you can flick it onto your white board as soon as you want silence. Very Pavlovian. Magic!
Other than that, it is quite fun singing and watching the balls bounce – Pop Goes the Weasel was very popular, as was Old MacDonald – they especially like the animal noises!