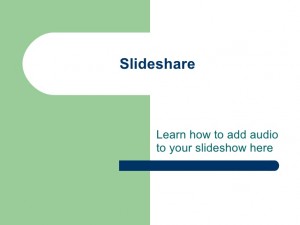 Age: 5-7yrs
Overview
This is a simple way of creating a basic e-book. The process allows for the book to be published as a written book with pictures using Calameo software or as an illustrated audio book using Slideshare.
Description
As a class, create a basic story with a beginning, middle and ending. You can help them by giving them a main character and helping them with questions such as "What does he do then" and  "What happens next ?" As you do this, record the story either on an interactive whiteboard, flip-chart or by quickly scribbling your own notes. When you're done, read the story bit-by-bit to the class. After each significant sentence, event or paragraph (depending on how long the story is!) ask learners to volunteer to create a drawing to compliment that particular part of the story. Continue to do this to the end. As a class, order the pictures chronologically.
Photograph or scan the pictures to create jpg files.  Put the pictures into a Powerpoint presentation.
Get the illustrators to write about what is happening on the bottom of their slide. Then use Calameo  (http://www.calameo.com) publishing software to turn it into an ebook which you can share with others.
A more advanced option is to make an audio book.
Open a Slideshare account at www.slideshare.net and upload your presentation. Show the presentation on your interactive white board.
As each picture appears, ask the 'illustrator' to talk to the class about what is happening in their drawing e.g. who is in the picture, what are they doing, how do they feel etc. As they do this, record their presentations. You can do this giving the 'illustrator' a microphone and recording their voice using Garage Band on a Mac or Audacity on a Windows.
Add the audio track to your slideshow on Slideshare. Listen to the tutorial which tells you how to do this at http://www.slideshare.net/ncipecptechnologist/slideshare-audio-2570584  (it's good).
Play the e-storybook to the class!
What do I need?
PPT
Calameo account
For audio you will need Slideshare account
Microphone if you want to record
Garage Band or Audacity
Added value
easily shared with parents online.
promotes a clear understanding of the relationship between text and illustration.
Easily differentiated according to learners' ages and abilities.
Hints and tips
If you are using a Windows machine, you can record the audio fragments directly in the PowerPoint programme, which makes it much easier.
Initially, you may find it easier to create a new file for each speaker unless you are used to editing audio. Use the child's name and the slide number in the file title!
Remember to switch off the mic between slides and switch on again for the next illustrator
You can do this activity with older children and give them more responsibility. Let them create their own stories and illustrations independently and allow them to film their own e-storybook.
Other opportunities to use the same software
Recant traditional stories or stories from other cultures in order to create a Story Bank.
Document local stories as told by local people "Grandma's Washday".
Create tutorials "How to… Play Pass the Parcel" etc
Create a book about "A day / week / year in the life of Class 6"
Write an 'autobiography' from the perspective of a famous person in history
Write a fairy story with an alternative ending
Create a book based on a fictional character in a new context.
Create a 'diary' of a fairy / mythological character / pet
Create a story about a school trip
This post is also available in: Romanian