Great post from David Mitchell – thanks to him and his year 6 pupils.  He says:
"Today I introduced pupils to QR codes and after 5 minutes they knew exactly what to do. We talked about what we could do with them and amongst other things we discussed how great it would be to link what was in their books to what was on their blog!
I sent a few pupils away to create a QR codes for particular blog posts and within 10 minutes they came back with this stuck in their books.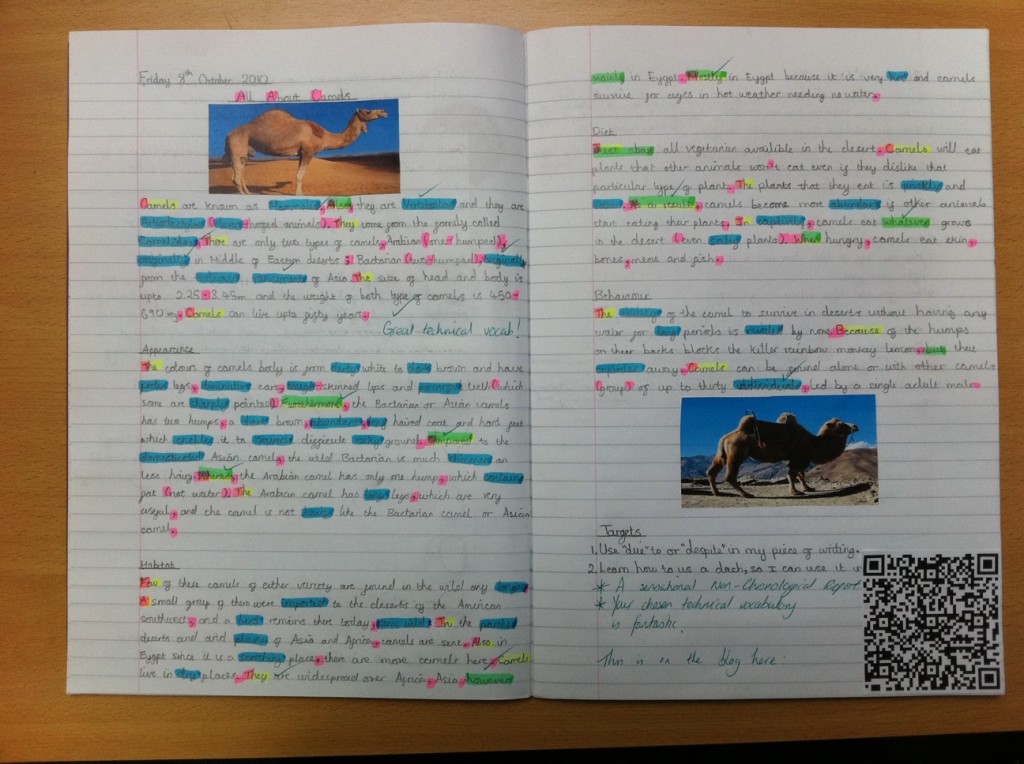 and this….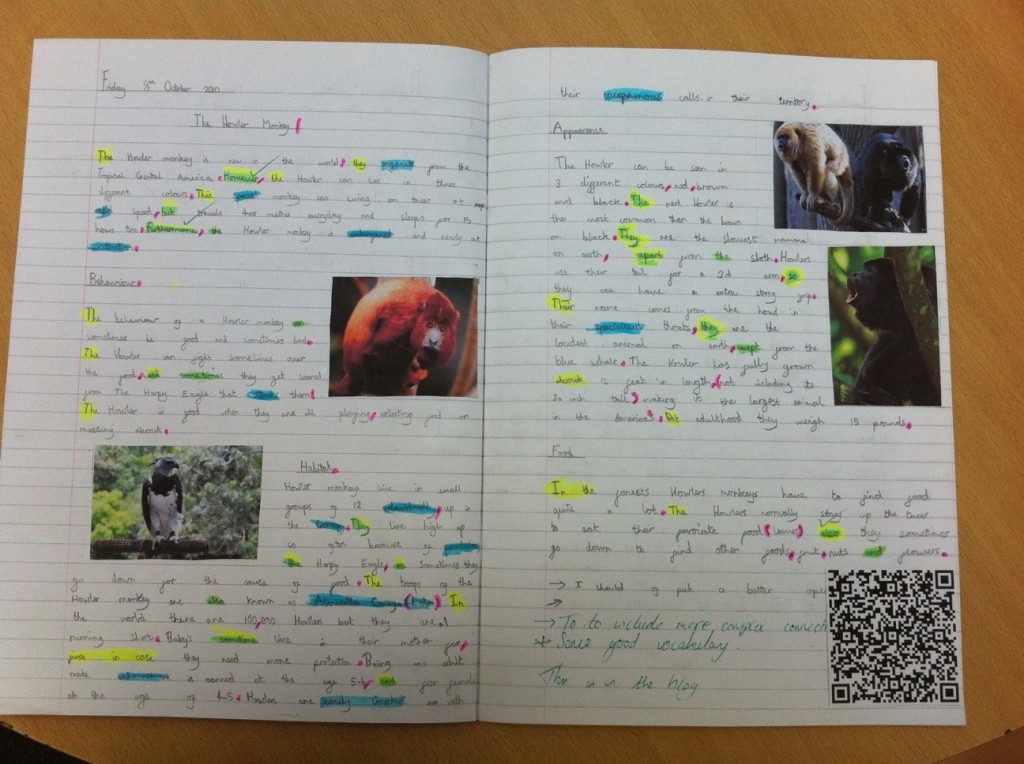 Just imagine…
A Non-Chronological report in their books, typed up onto their blog, received 20+ comments from around the world. This QR Code links to the comments online – A Literacy book suddenly becomes an interactive book of weaved magic!
Imagine completing instructions in Literacy by planning and writing a screen capture movie of how to create a blog post, add a comment or create a wall wisher [padlet], just scan the qr code and watch the video with the plan in front of you! Imagine the true picture you would be able to paint to a visiting inspector about the diet of learning being consumed by your pupils!
The possibilities are endless! In just 30 minutes, pupils had created multiple qr codes and had stuck them in their Literacy books next to the corresponding work.