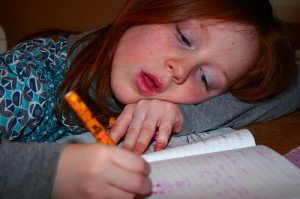 Wallwisher is a great way to collect ideas and contributions from learners. It can be used for gazillions of purposes e.g. collecting feedback on lessons, teaching MFL, making predictions and posting general learner ideas and contributions. We used it as a quick, easy and fun homework task – hence the 'Happy' in the title!
You can see an example here.
Getting started
Click on 'build a wall' on the Wallwisher homepage. Choose a themed background and complete the title, subtitle and all relevant fields. It is very easy. You can write the aim of the homework in the title and subtitle fields, just like we did.
As homework, learners can be asked to contribute one thing they know about a given subject or topic. All they'll need is the wall URL and a quick tutorial on how to submit a post. Remember to show them how to put their name in the box on top of the post.
Back in school, read the wall as a class and discuss the contributions. This is a great activity for generating debate as some posts will be considered obvious, trite or just plain wrong. Here is another example
What do I need?
For the purpose of setting the homework task and for reviewing the posts afterwards, an interactive whiteboard is helpful. You will need to provide pupils with the URL to take home.
Added value
This is a non-threatening way to encourage contributions from every member of the class, especially if you allow them to use pseudonyms on their posts. Learners can contribute without feeling they might 'get it wrong'. Also, it's a purposeful and enjoyable homework task that learners will feel more enthusiastic about.
Hints and tips
Remember to check the 'Everyone' button for 'Who can view ' and 'Who can post 'sticky notes'.
Safety
Periodically, check the Wallwisher wall you created for learners, it will be possible for other people to contribute to the wall and you may wish to delete these.
Personal notes
This is basically a way of using post-its electronically but it has the advantage of being paper-free (think of the trees, man) and you can save your Wallwisher wall and use it over and over again.
This post is also available in: Italian, Spanish, Portuguese (Portugal)