From the combustion of carbon to the synthesis of a vitamin, every chemical reaction has a story. Using web 2.0 tools in the classroom, pupils can research, create and share the  digital story of chemistry.
Ask your students to;
Create a Social Networking profile for a scientist explaining their discoveries. Find a list of scientists here http://www.famousscientists.org  and see our Einstein page  for inspiration.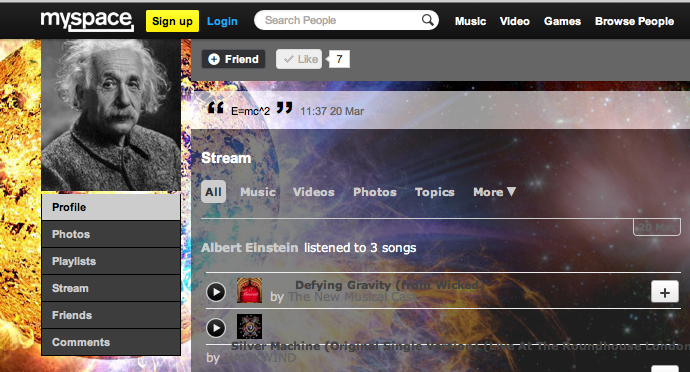 Find present day scientists on Linked-In or academia.edu or MyExperiment. What research are they doing right now?
Create a class blog where students can record what they have learned.
This post is also available in: Romanian