On February 26 took place an International Seminar with the participation of Portuguese and Spanish experts in the field of adult digital inclusion and literacy. In this seminar materials and resources developed were presented.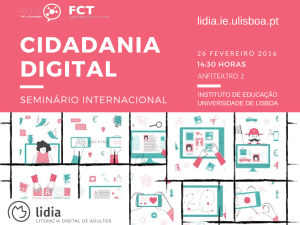 Among them an e-book and an online library in which is expected to include the activities developed within the project Taccle2 in its Portuguese version .
Please share to who may be interested !
This post is also available in: Portuguese (Portugal)