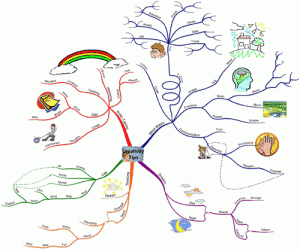 Another idea from Carine in belgium which helps children reflect on a story and learn how a story is structured.
Start by telling the children a story. After you have finished make a mind map on the interactive whiteboard. Start with a branch 'WHO' and let the children add branches for the different characters. Let them tell you as much as they remember about each one and add it to the mind map. Then add other branches such as 'WHERE' or 'PROBLEMS' and 'SOLUTIONS' and do the same thing.
Once they have got the hang of it, older children could use a computer to make their own mind maps of stories they have read.
Mindmapping stories is an activity you can do with children of all ages. If you don't have an interactive whiteboard, then you can use large sheets of paper and photograph them.
Keeping a file of mind maps that you or your pupils have made is a valuable classroom resource which children can look up to remind them about a particular book.
This is also available as a full lesson