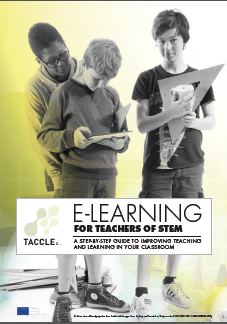 The 3rd in our TACCLE2 series of books "E-Learning for Teachers of STEM" is now ready in its English version. This book is targeted specifically at secondary school STEM teachers. We
believe it is one of the first that addresses the specific needs of those teachers wanting some practical ideas on how to introduce and use information and communication technologies in the 11-16 classroom. It is not a text book, academic reader or a book which addresses the ICT skills curriculum. It is designed to help you get started on using e-learning methods and techniques in your
subject area to make your lessons more fun, more creative and easier to prepare.
This post is also available in: Italian, Portuguese (Portugal), Romanian