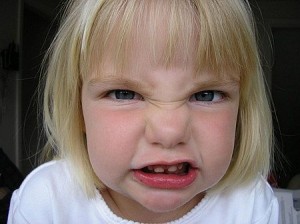 Younger chidden really like this!
Talk about emotions and feelings.  Give children particular emotions they have to act (if you have video) or just make facial expressions if you want to use digital cameras to take pictures.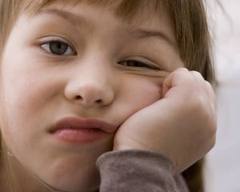 Put the videoclips together in IMove or Movie maker or put the digital photos into Powerpoint. Show it all on the interactive whiteboard and let the children guess the emotion being portrayed.
Use the IWB 'pens' to draw a over the pictures of the faces on the IWB, showing mouth up/ down/straight and eyes (round wide open, shut)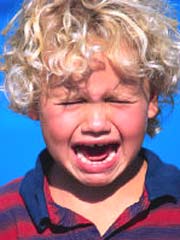 Then do the same exercise using audio only. This time they make sounds to depict emotions and record them  (you may decide to allow them to use words or not). Again, see if the children can guess how the person being recorded is feeling.
Match the sounds to the pictures.  Or print off the pictures and let children match words with pictures
(You could add a sound track to the video or the Powerpoint for other classes to use.)
Emoticons
Finally, let the children explore the emoticons on Skype or MSN or Yahoo etc. Print off a sheet of emoticons (just use the easier ones) Can they 'decode' them? Let children match them to the photos they took of each other.  You can also give the children disks of paper  so that they can create emoticons of their own e.g to match the photographs of their faces.