PROJECT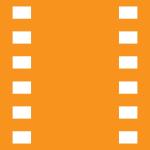 Curricular Areas: Visual Media in Language & Literacy, Art, Music and ICT.
Learning Opportunities & Skills: Reading comprehension, creative writing, collaboration, script writing and animation.
About this Line: Based on a traditional tale or literary work, this project helps students develop different skills related to the arts and literacy. Students are asked to select, read and interpret a traditional tale with the objective of adapting and recreating it as an animated film.
ACTIVITIES
Station 1: Illustrating our Own Tales
Using on line digital illustration tools like Deviant ARTMURO, students develop their understanding of literary texts.
Station 2: Paint it!
Using Sumo Paint (a free image editor with an easy-to-use on line interface) students perfect the visual depiction of characters and settings from a story.

Station 3: Is there a Cartoon Artist in You?
Using Chogger, an on line comic strip creator, students explore the different features that are used in creating effective cartoons.

Station 4: Storyboarding
Students use storyboarding tools such as Celtex to visualise a motion picture through sequences of illustrations or images.

Station 5: And… Action!
Students create an animated film using stop-motion animation techniques.

Station 6: SFX in Action
Students use audio editing software (Audacity) to add soundtracks and audio special effects to their films.

This post is also available in: Dutch