PROJECT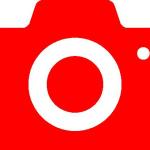 Curricular Areas: You could do this as part of a language course (first or second language) but it works best as a cross curricular (Art/Language/PHSE) unit. It can easily take a term to complete.
Learning Opportunities & Skills: 
This project gives students the opportunity to work on several core skills such digital, social & civic competence, learning to learn and entrepreneurship. The students learn to collaborate and reflect on their work as they express themselves artistically through the creation of digital artefacts. They will begin to understand the power of a network.
This project was inspired by the 'Learning to love you more' website. To find out more go to http://www.learningtoloveyoumore.com/index.php.
About this Unit: By completing a series of assignments, students will create a host of digital artefacts that they will publish online. As part of the learning process, others will be invited to respond to their work. The assignments involve the creation of what we call 'photo prompts'. A photo prompt is a picture (sourced on the internet or taken by the student) that is usually accompanied by written text in some form. In other words, it's a visually attractive way to make somebody do something. Go to these websites to see examples: http://photoprompts.tumblr.com/ or http://writingprompts.tumblr.com/. These photo prompt focus on writing but you can work towards creating any form of digital artefact.
ACTIVITIES
Station 1: First Impressions
Students create a digital artefact in response to a photo prompt of the teacher.
Station 2: Motivated by Music
Students create a digital artefact inspired by their favourite music.
Station 3: Prompts for Peers
Students work collaboratively to create innovative photo prompts in PicMonkey for their colleagues.

Station 4: Public Prompts
Using communication platforms and social media of their own choosing, they use their prompts in an on line campaign
This post is also available in: Dutch